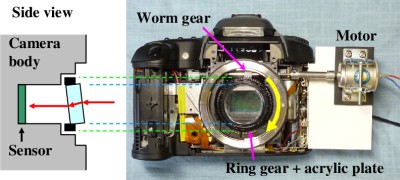 We placed a tilted acrylic plate inside the camera lens mount,
and rotated it as shown by the yellow arrow
so that the refracted light rays (shown in red) were translated circularly.

In this image the lens is detached to show the modified lens mount.
We attach an ordinary camera lens for image capture.