ZStep 95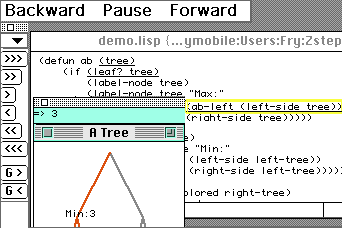 Program debugging can be an expensive, complex and frustrating process. Conventional programming environments provide little explicit support for the cognitive tasks of diagnosis and visualization faced by the programmer. ZStep 94 is a program debugging environment designed to help the programmer understand the correspondence between static program code and dynamic program execution. Some of ZStep 94's innovations include:
An animated view of program execution, using the very same display used to edit the source code
A window that displays values which follows the stepper's focus
An incrementally-generated complete history of program execution and output
"Video recorder" controls to run the program in forward and reverse directions and control the level of detail displayed
One-click access from graphical objects to the code that drew them
One-click access from expressions in the code to their values and graphical output
Henry Lieberman and Christopher Fry, Bridging the Gap Between Code and Behavior in Programming, ACM Conference on Computers and Human Interface [CHI-95], Denver, April 1995.
Henry Lieberman and Christopher Fry, ZStep 95, A Reversible, Animated Source Code Stepper, in Software Visualization: Programming as a Multimedia Experience, John Stasko, John Domingue, Blaine Price, Marc Brown, eds., MIT Press, 1997.
---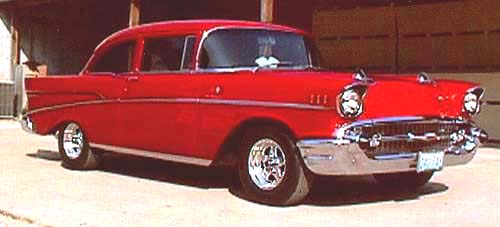 Christopher Fry and Henry Lieberman, Programming as Driving: Unsafe at Any Speed? Demonstration, ACM Conference on Computers and Human Interface [CHI-95], Denver, April 1995.
---
Henry Lieberman, Steps Toward Better Debugging Tools for Lisp, ACM Symposium on Lisp and Functional Programming, Austin, Texas, August 1984

---

I am editing a special issue on
scheduled to appear in April 1997.
Here is the Introduction and Table of Contents to the special issue
---
... and another page on Software Visualization.
---
lieber@media.mit.edu