My work spans probabilistic graphical models, causal inference, psychiatry, cardiology, neuro-gastroenterology and more recently, computational jurisrudence of the carceral state.
My research interests therefore revolve around these topics:
statistical machine learning (ensemble learning, probabilistic graphical models in particular),
natural language processing (graphical topical models, commonsense reasoning, sociolingusitics & discourse analysis),
human-computer interaction (fail-soft computing, human-in-the-loop computation & data visualization),
causal inference of observational data (Box's loop, posterior predictive checks, potential outcomes approaches),
novel experiment designs (factorial single-subject designs, behavior change and manipulation in the wild),
Selected Projects
Ananda

Mixed-iniative variations of learning algorithms that focuses on the embedding of human judgment and insight in the inner inference loops, with a special emphasis on topic models and kernel methods. MIT
Ruminati: ModelingDetection of Textual Cyberbullying

A computationa framework using kernel methods, commonsense reasoning and topic models to detect instances of textual cyberbullying on social media in conjunction with reflective user interaction to combat it. MIT
Agile Development

Agile development deemphasizes long-term planning in favor of short-term adaptiveness, a strength in a rapidly changing dev environment. However, this short-term focus creates a temptation to neglect best practices for long-term success. How might one find the right balance? CMU
Publications
Invited Talks & Panels
Latent Variable Models for Understanding Self-Harm, April 16th, 2015 Keynote address tat the 48th conference of the American Association of Suicidology in Atlanta, GA.
Latent Variable Models, January 12th, 2015 William James Hall, Harvard University
Data Visualization, January 13th, 2015 William James Hall, Harvard University
White House summit on sexual assault on college campuses - I demoed a natural language interface powered by probabilistic graphical topic models to scale mental health crisis help architectures in the United States.
Symposium on computational detection of cyberbullying, organized jointly by Delft University, University of Amsterdam & University of Leiden, September 20th, 2013, Leiden, Netherlands.
Common Sense Reasoning for Detection, Prevention and Mitigation of Cyberbullying, International Conference on Intelligent User Interfaces, Santa Monica, March 19- 22, 2013
The White House Conference on Bullying Prevention, March 10th, 2011, Washington D.C – invited to present my research on computational detection of cyberbullying to the special working group on tackling cyberbullying
Computational Empathy – April 3rd, 2012. Graduate School of Education & Department of Psychology, Harvard University.
Cyberbullying: Dodging the Bullet, IEEE Social Computing Conference 2011, 9th October 2011 Cambridge, MA USA
MIT Medical Diversity Dinner – From Blackeye to Blackberry , March 23rd, 2011 – invited to a four-person panel to deliberate ways and means in which MIT can help contribute to tackling bullying
Agile development: Overcoming a short-term focus in implementing best practices. ACM SIGPLAN sponsored Proceedings of the Conference on Object-Oriented Programming, Systems, Languages, and Applications (OOPSLA '09), 2009.
Selected Popular Press Coverage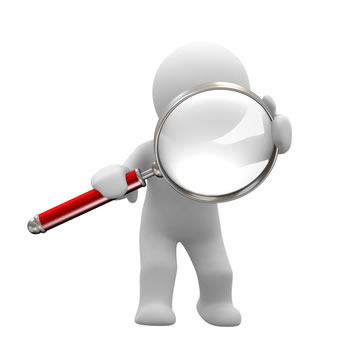 Karthik Dinakar MMXIII