we started the project with a lot of discussions and research, around the topics of African history, Malian civilization, tradition and modernity, coming of age, community, everyday life. we felt we didn't know enough of African culture and we chose the example of Mali for its important history.
we brainstormed on a technology that could help better cultural exchanges or create new type of cultural experiences. the technology should be a tool that could be open enough to be re-used and adapt itself to the user. by the end of november, we had a first project proposal where we explained our aims and our ambition for this project. we wanted to establish a share experience here and in mali, where there would be in both ends a sense of knowledge and a sense of presence.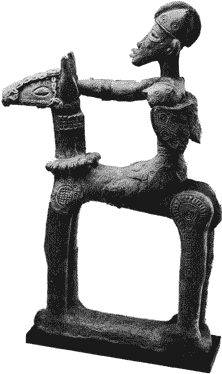 we thought about all kinds of communication medium for that purpose and issues rose like the reliability of infrastructure in Mali for online connection and electricity. therefore we thought of the possibility of using radio broadcasting.
soon though, our discussion led to another project orientation around the gathering and retrieval of data. once gathered, the data would later be retrieved by an audience through the manipulation of objects: a physical database interface that would be about a "concrete assemblage of abstract objects".
before the winter holidays, we decided to focus on everyday life and its complexities and not so much on history anymore. we defined the project as an "input" (capture of data) and an "output" (display of data to an audience); the location where we would display the data was not yet defined but we didn't want it desktop or net based. we were planning to write a new project proposal and to perform a test in Dublin for after the holidays.