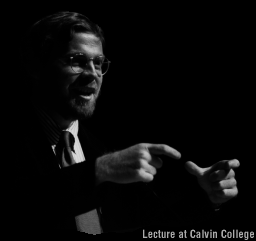 Michael Hawley, Director of Special Projects and founder of MIT's GO Expeditions program, has a passion for exploration. On the faculty of MIT for nearly a decade, Hawley has worked on a wide array of creative projects with students in Electrical Engineering, and in the Media Lab where he held the Alex. W. Dreyfoos professorship.
He cofounded Things That Think, a groundbreaking research program that explores the limitless ways digital media will infuse everyday objects. He also founded and led Toys of Tomorrow, which engaged many of the world's leading toy companies to invent wonderful new playthings, and Counter Intelligence, to explore domestic technologies from the kitchen countertop and beyond.
In 2001, Hawley founded Friendly Planet, a nonprofit company dedicated to children's education in developing countries. Friendly Planet is now producing a series of stunning photobooks about what it's like to grow up in some of the world's most extraordinary cultures. (Growing Up In Cambodia and Growing Up In Bhutan are scheduled for publication, and BHUTAN will be the world's largest published book of photographs.) You can get a taste of that work from a photo album, and from a short article published in Technology Review (January, 2001) and a recent gallery press release.
Hawley received undergraduate degrees in music and computer science from Yale University and did his doctoral work under Marvin Minsky at MIT. Music emblematizes his love of creative expression; and the information and intelligence sciences for him have been a probe for deeper creative understanding. His doctoral work, Structure Out Of Sound fused these interests by implementing approaches for machine understanding of rich and complex soundscapes.
His eclectic research career has involved psychology and human-computer interfaces (at the Bell Telephone Laboratories in Murray Hill), computer music (at IRCAM in Paris, France) and pioneering work in digital cinema at Lucasfilm, Ltd (in San Rafael, CA), where he was a scientist in the Computer Research Division. Hawley's early work involved fundamental graphics interfaces to drive audio production, digital video editing and computer graphics technology. &nbsp Working with Steve Jobs, Dr. Hawley was a principal engineer at NeXT, where he developed the world's first library of digital books, including digital editions of Shakespeare and Merriam-Webster's collegiate dictionary. &nbsp At MIT he produced A Day in the Life of Cyberspace in 1995 and his team developed a number of new inventions for the 1997 WEARABLES event. &nbsp In 1998 his research team deployed technology for the American Everest Expedition. Above all, Hawley is proudest of his students. His graduate and undergraduate teams have undertaken wonderfully ambitious field efforts, in places ranging from Iceland to Hawaii. His students helped pioneer the MIT/Cambridge program, have done service projects in rural China, presented major exhibits at the Museum of Science, founded successful companies, published hit books, and contributed a stream of promising scholarly work that has brightened research in the many fields of digital media.
Hawley was honored with the first Jack Kilby prize for innovation in science in 1990 and named as one of the 1000 most creative individuals in America in 2001. He is a fellow and Trustee of Jonathan Edwards College at Yale University and on the boards of directors of the Rutgers Jazz Institute, the Vanguard Group, and several technology companies. He is a one-time Duncan Yo-Yo champion, a former luger, and member of the United States Bobsled Federation. Also an accomplished pianist, he has studied with Ward Davenny, Claude Frank, David Deveau, and Earl Wild, and performs occasionally. Hawley is a student of a student of a student of a student of Franz Liszt at least three different ways, and won the Van Cliburn piano competition in 2002, as well as being a prizewinner in 2000. His columns have appeared in Technology Review magazine.
In demand as a lecturer, Hawley's appearances are managed by the Leigh Bureau.
But behind an inscrutable brow and sea green eyes dwells one of the protean intellects of our age. Admirers crow about his interpretations of Godowsky's piano transcriptions. Something of a Fernschmecker, Dr. Hawley has wandered much in the world's far places. He has visited every state in the US, six of the seven continents, and lectured in venues ranging from the Hall of Mirrors at Versailles to the Foreign Correspondents Club in Phnom Penh. He is fourteen years old.