Welcome to ...
The Lieberary
Henry Lieberman's On-Line Library
This is Page 2. You can also go back to Page 1 of the Lieberary
---
Using computer graphic imagery and visual design techniques to help visualize static and dynamic properties of software.
---

AI in Visual Design & Visualization
Work in artificial intelligence and visual design at the Media Laboratory's Visible Language Workshop group. The group was headed by Prof. Muriel Cooper, who passed away in May 1994.
---
Tinker is a programming by demonstration system for Lisp programming, targeted for beginning programmers. It is one of the few systems that can construct conditionals and recursive functions from multiple examples.
---
In 1990, I received the degree of Habilitation a Diriger des Recherches from the Universite Paris VI Pierre et Marie Curie. The Habilitation, like the American PhD, is the highest degree given by a French university. However, unlike the PhD, the Habilitation is awarded for a candidate's entire career rather than a single project, and the document that corresponds to a thesis, the Memoire de Synthese, is an autobiography of the candidate's scientific career. Here is my Memoire de Synthese, for those readers that can speak French [or you can just look at the pictures].
---
A collection of my papers on Artificial Intelligence.
---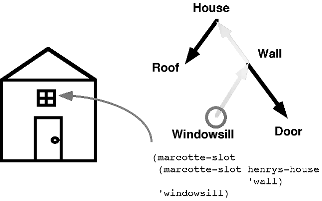 Object-Oriented Programming
A collection of my work on Object Oriented Programming, mostly dating from my work at the University of Paris and at the MIT Artificial Intelligence Laboratory. I worked with Carl Hewitt, investigating the actor model of parallel computation for artificial intelligence. I also started an ongoing debate about the use of prototype objects and delegation as an alternative to classes for sharing knowledge between objects.
---
Carl Hewitt and I invented an algorithm for real-time garbage collection based on keeping track of the lifetimes of objects using generations.
---
lieber@media.mit.edu