Con-science: parents and children exploring technology and values
September 16/17/18/23/25
Arlene Fern Community School
Buenos Aires, Argentina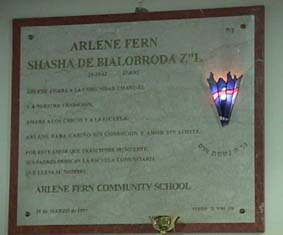 The intensive workshop was taught by Marina Umaschi Bers and Claudia Urrea, from the MIT Media Laboratory during September 16 and 17 between 8:30 am and 4:30 PM and September 18, between 8:30 and 12:30 am. On September 23rd there was an open house for the students, teachers and parents of the school. An open house for the rest of the community was organized, in the form of a creative prayer, on Friday September 25th, the Shabat Tshuvah between Rosh Hashanah (Jewish New Year) and Yom Kipur (Day of Astonishment). The creative prayer is a continuation of the spiritual work that happens between the ten days in between the festivities.
This workshop is the first pilot experience in a collaborative research project between the Arlene Fern Community School -Buenos Aires, Argentina- and the MIT Media Laboratory -Cambridge, US. This collaboration was possible thanks to the vision and commitment of Rabbi Sergio Bergman who was invited to participate in the first 2B1 meeting held at MIT in 1997 and, since then, is involved in diverse research projects.
The Arlene Fern Community School has certain characteristics that make it a unique pilot site for conducting our research. Perhaps the most important is that it is a value-centered learning environment which emphasizes the meaningful experiences that become an integral part of "being" and not only "knowing". The school has a shared interest on both technological and ethical/humanistic fluency and considers the family as the unit that needs to learn and explore (not only the children). The school is based on a Jewish worldview, however, its approach to universal values and its search for meaning and spiritual growth while rejecting dogmas and certainties applies to broader domains and cultural traditions.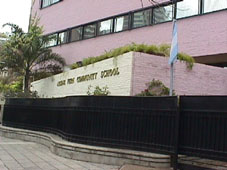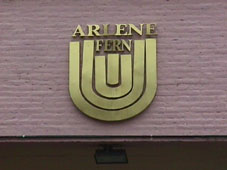 This workshop is the continuation of an experience started on October 1997 in which parents and children learned together Logo (MicroWorlds) and created software projects to help others learn about human values. These families were the seed that gave birth to the project and are now in charge of motivating other families and expanding the experience throughout the learning community.